We cook all our favorite foods in the traditional way of our grandmother and mother. In fact, we bake many of our meals in the traditional Cypriot oven. Our ingredients are all without exception fresh and pure Cypriot products, from the land of our place with the aroma and taste that we loved as children.
Gefsikleous 62, we took the ancient Greek word kleos (glory) from Pericles, the street where our restaurant is located and the word taste, which will sign our every meal, and we made Gefsikleous for all modern lovers of good taste and fine cuisine.Because we want you not only to enjoy our food but also to talk about it with the best words!
We put a great deal of love, all our passion and experience to create a traditional, in terms of flavors, but also modern, in terms of space and amenities, Kitchen. Our inspiration is the man of our place, which consistently shows his love and preference for the cuisine of our place despite the fact that in recent years , especially, the food market is flooded with foreign cuisines.
We are having every day a new menu. Our cooks are experimenting with new ways of preparing your food and will always surprise your taste buds.
Every day freshly prepared.
Every day we get fresh vegetables, meat, and herbs to give you the best experience in Cyprus. We use only local and the best ingredients for our dishes.
With many tables both in and outside we can offer our services to 130 people. We can also help you with your (baptism/wedding) parties.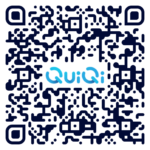 Please use your phone to scan the QR to to see our daily menu.
How to scan the QR Code:
Android phones;
Open the camera on your Google Phone and select " Google Lens" or use the Google Play store to find a QR reader.
Apple iPhone:
Open the Camera app from the Home screen, Control Center, or Lock screen. Select the rear-facing camera. Hold your device so that the QR code appears in the viewfinder in the Camera app. Your device recognizes the QR code and shows a notification.